There is no limit to what electric garage door openers can do today! There is no wonder why they have so much potential! These little devices, which are often installed on the ceiling, do not just enable the door to move automatically. They also ensure safety since they have the right features for people's protection and can also be activated by miles away. The latest Liftmaster door opener systems might be activated through internet with the company's MyQ technology. Most manufacturers have also added a backup battery to their openers so that the door will have power autonomy for at least 24 hours should there be a power outage. They are activated by remote controls, the wall button or keypads and they are the practical way to get in and out of the house.
A trained team for opener needs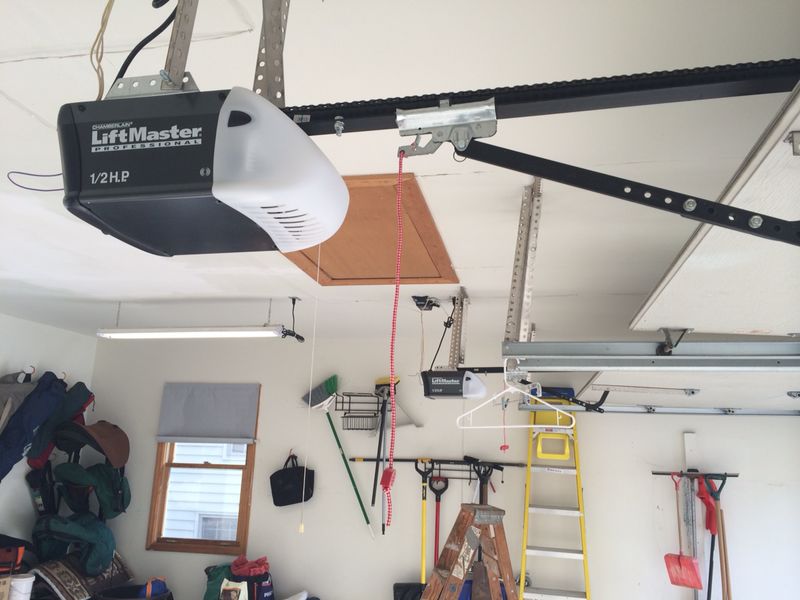 When it comes to garage door openers, there are rules. New openers must meet certain criteria in terms of safety and comply with UL 325. They must also be installed properly so that they won't become safety hazards for the homeowners. We take such things into consideration at Garage Door Repair Shoreview. We make sure the switch button is placed at least five feet over the ground, the opener unit at least seven feet over the floor and the sensors six inches over the floor. We have excellent skills and install new electric operators perfectly.
We are knowledgeable of all brands and their products and fix as well as replace door openers made by Marantec, Chamberlain or Sears. We are masters in Liftmaster and Genie opener repair services and never fail to check the condition of the photo eyes and the emergency release cord. With our excellent garage door opener maintenance, we manage to prevent issues and ensure the safety of our customers. Though, we are always here when there are urgent needs and problems, and you can be sure that we can fix any problem and provide outstanding and fast garage door repair for all operating systems.
Contact us for opener services now!